EagTac Mil-Spec Paracord Lanyard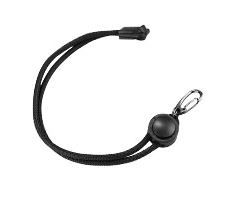 EagTac Mil-Spec Paracord Lanyard
EagTac Mil-Spec Paracord Lanyard
This 8" lanyard is made of parachute cord that contains 8 inner strands.

Available in BLACK, or KHAKI~TAN (current clip in use is the stronger dark colored one)
and, New Style Black with attachment loop/without metal or plastic parts (see 2nd pic above).

Note: For safety reasons, the clip hook/loop is designed to break under tension, if a stronger clip is desired, there are a wide variety of replacement Stainless Steel clips available online.