EagTac Rubber Tactical Tailcap / TS Cover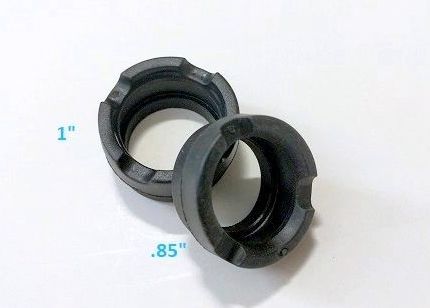 EagTac Rubber Tactical Tailcap / TS Cover
EagTac Rubber Tactical Switch Cover / "Crown"

,


helpful accessory for LEO/Military users to minimize chance of accidental switch activation.
aka...
"Tail Stand" accessory.


Sold individually and available in two sizes/for:
P~series/D25LC2/D25LC2-T and other approx. .85" Diameter Tailcaps.
T~Series/S25/G25C2 and other approx. 1" Diameter Tailcaps.

(NOTE: The lanyard attachment ring ~ if applicable ~ will need to be removed/not used in order to install this accessory)
Also Note: For safety reasons, when Tail Standing ~ the light should not be left unattended, as light can easily topple over.



DO NOT RUN LIGHT AT MAX OUTPUT when Tail Standing.

Handheld lights are designed to be handheld ~ for maximum heat extraction/cooling ~ using high output handheld light set to max output as a "lantern" can damage the LED, Circuitry, and Battery...