EagTac Rubber Tactical Tailcap / TS Cover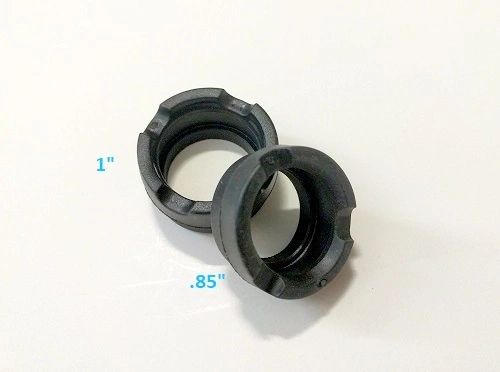 EagTac Rubber Tactical Tailcap / TS Cover
EagTac Rubber Tactical Switch Cover/"Crown",

helpful accessory for LEO/Military users to minimize chance of accidental light activation.
aka... 

"Tail Stand" Rubber Switch cover accessory.


(NOTE: The lanyard attachment ring will need to be removed/not used in order to install this accessory)

Available in two sizes/for:
T~Series/G25C2 and other approx. 1" Diameter Tailcaps, or
P~series/D25LC2-T and other approx. .85" Diameter Tailcaps.
Note: For safety reasons, when Tail Standing ~ the light should not be left unattended, as light can easily topple over.
also

DO NOT RUN LIGHT AT MAX OUTPUT when Tail Standing.

Handheld lights are designed to be handheld ~ for maximum heat extraction/cooling ~ using high output handheld light set to max output as a "lantern" can damage the LED, Circuitry and Battery...