Elzetta ZSM Shotgun Mount (Black)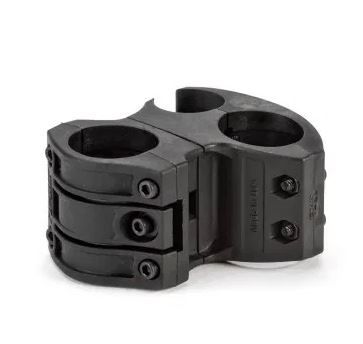 Elzetta ZSM Shotgun Mount (Black)
Elzetta ZSM Mount (Matte Black)  - light not included.

Comes with Sizing Adapters, giving the Flashlight Mount the ability to hold flashlights from 0.70 to 1.05 inches in diameter (18 to 27 mm). (Sizing Adapters are not required when using a 1-inch Light)
No Rails required!
Will the Elzetta ZSM Tactical Shotgun Flashlight Mount work with my shotgun?  The Elzetta ZSM will work with Remington 870, Remington 1100, Remington 1187, Mossberg 500, Mossberg 590, Mossberg 590A1, Mossberg 835, Mossberg 930 SPX, Benelli M1, Benelli M2, Benelli M3, Benelli M4, Benelli Nova, Benelli Super Nova, Winchester Defender, and many other shotguns that have 1-3/4" (44 mm) of free space on the magazine tube and barrel.