XTAR MC6 Queen Ant Li-ion Intelligent Charger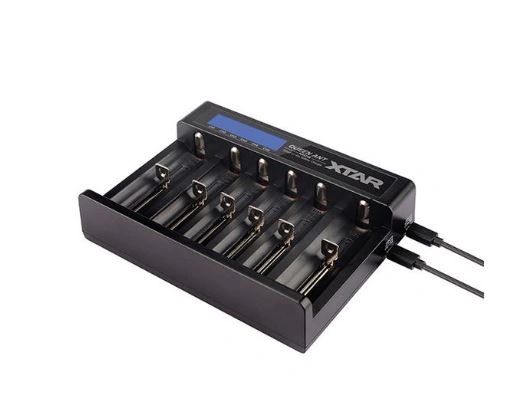 XTAR MC6 Queen Ant Li-ion Intelligent Charger
XTAR MC6 QUEEN ANT 6-Port Charger

Essentially a 6-Port version of the extremely popular MC1/MC2 series, the QUEEN ANT can charge 6 Li-ion batteries at the same time while it is still portable and cost-effective. It can automatically distribute the most effective charging currents ~ 0.5A for all 6 slots, or up to 1.0A on 4 slots. Tiny display shows you the charging current, battery... With Micro USB charging port, you can charge everywhere conveniently. QUEEN ANT, The United Power. Additional Information.

USB power: Standard USB charging interface, 2x 5v 2.1A power required for 4x1A Charging.
Optional AC power: 100-240V 50/60Hz 
Optional DC power: 12VDC Automotive


NOTE: Li-Ion cells can be hazardous - never leave charging cells unattended, and remove cells from charger once charging cycle has finished!