XTAR PDC-3 Extra Heavy Duty USB-C/Micro-USB/Lightning/USB 3.1 power Cord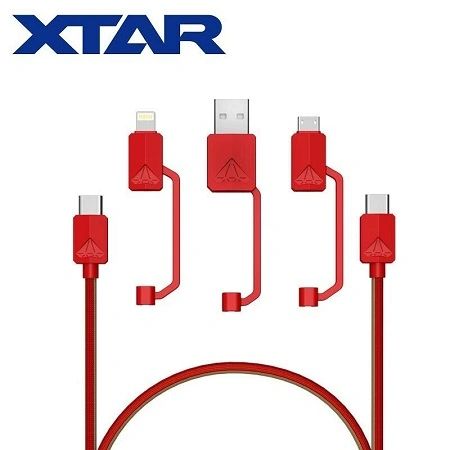 XTAR PDC-3 Extra Heavy Duty USB-C/Micro-USB/Lightning/USB 3.1 power Cord
XTAR "ALLMAYBE" PDC-3 Extra Heavy Duty USB 3.1 USB-C to USB-C braided nylon power Cord (RED) with USB / Micro-USB / Lightning adapters.
Type-C (bi-direction insert) USB-C charging cable (3.9 feet/1.2 meter) w/ AWG16 copper wire.
Can be used with any USB-C / Lightning / USB / Micro-USB Device for Powering/Charging (or up to 10Gbps Data Transferring) using a USB Plug/Port/Power Supply.